XLIFF Manager is an open source graphical user interface for Open XLIFF Filters that lets you easily create XLIFF 1.2 and 2.0 files that can be translated in any modern CAT tool.
XLIFF Manager is able to validate XLIFF files produced by any tool. Supported versions are 1.0, 1.1 1.2 and 2.0.
The source code of XLIFF Manager is available under Eclipse Public License v1.0 at https://github.com/rmraya/XLIFFManager.
The XLIFF files generated by Open XLIFF Filter don't use proprietary markup and are fully compatible with Swordfish Translation Editor.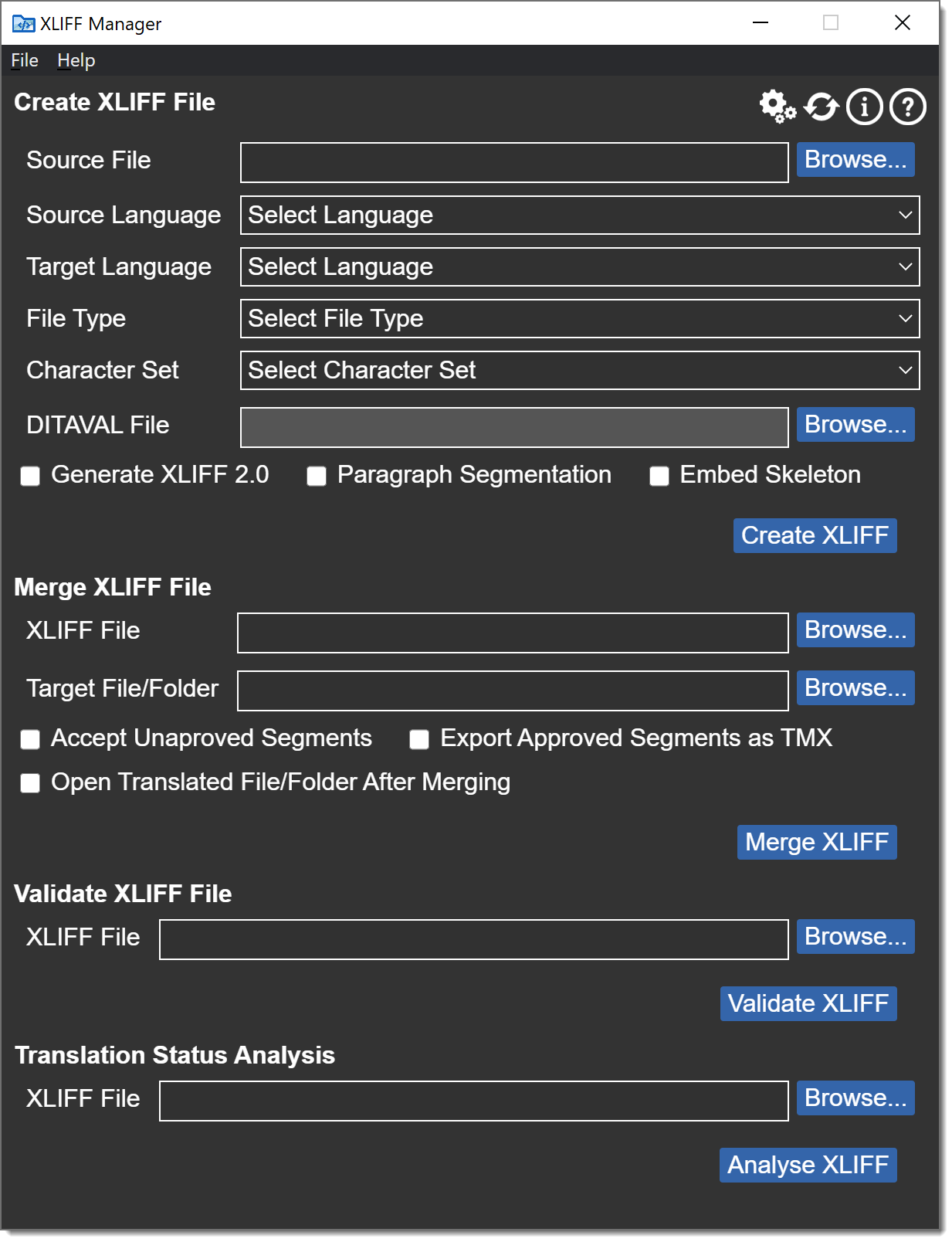 XLIFF Manager running on Windows